When it's time to say Good bye. Farewell, R.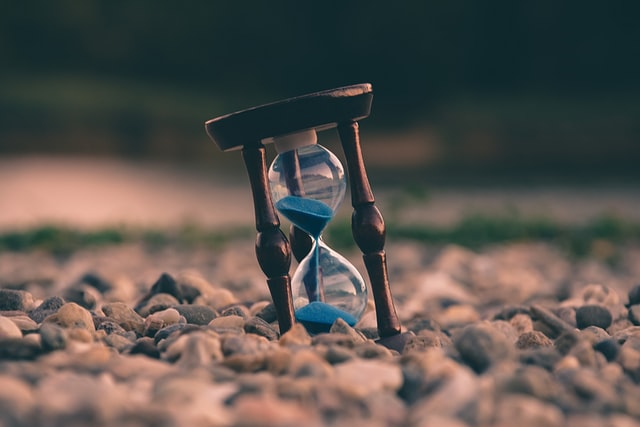 ---
A real story. Snapshots from penpal life
Sent, just now, a quick and polite message to a pen pal in a remote land, whom I had corresponded in the past.
Originally posted on a Reddit thread, now lost to Archival status. See the post and some relevant comments here.
---
Not much return there
It had been cold, for a few months, our interchanges being mostly me reaching out - Sometimes with short messages, little letters telling her about newly issued Slowly stamps, as well as some via instant messaging.
---
Last message, via fast channel
We had exchanged instant messages in the past, occasionally using it.
My last attempt of a letter contact, sent two days ago or so, is sitting Unread, while the user has been online recently. This is one of the signs you might have been removed from their lists.

So, I took and saved the screenshot above, to add to a possible Blog post - on the subject of Ghosting, a practice that LittleGhost has written extensively about – here and then some more here too.
---
A Brief reply came back
There was a reply after some hours, due to Time Zones - we are on opposite sides of the planet.
But it confirms my impression that this is the end, I think. Reply received :
Hi Yann…thanks for remembering me…how are you and your family? Hope all of u are in good health and everything is well.stay safe…God bless
---
So, good bye, dear friend,
…may the wind be at your back. So long and thank you for all the fish.
---
The topic got some excellent comments
Various were posted in the topic. I will reproduce the most relevant here. My replies are in plain text format, the other users in Quoted Block format. Comment authors included with my sincere thanks.
From Draculalien :
I think you were very polite and thoughtful.

If it was me, I'd probably just wait for a while and then just remove them from my friends list. It is frustrating when this happens, though, since you tried to contact them for a long time, and hadn't received any response.
Thank you, I try to be as you describe, I think it can make things better - in the world and in our relationships.
A bit disappointing, and she was the one who approached me, months ago. WE worked on the same profession, and it would be interesting to keep in touch, she is also on an antipodal position to me.
But, I think we are finished. I did not mention this post, or the possible Blog, which will use the screenshot of the WhatsApp goodbye as the Banner image.
Glad to see you posting today, your comments and dialogue we had were very nice. TY…
---
From Pankaj :
I also have some friends who talked to me for a while but now don't reply anymore. Maybe I should write them goodbye letter so I can get closure.
I think it's a good idea - it shows a thoughtful person with some sensitivity.
If you lived thru a ghosting, I think you know it's unpleasant and rude from the other person.
LittleGhost's posts linked above contain a lot of thinking and info, worth a reading as well – I will likely take some points of them into my own Blog post, and link to her topics here, certainly.
---
From LittleGhost :
Ah, that is frustrating Yann. You went about it in a very great way though, and I look forward to your possible blog post :)

EDIT: Also, before I saw this post, I posted in the Writers Guild about a similar experience I had tonight. Click here if you'd like to read my post.
Thanks, Ghost! :) I think it would make for a great post indeed - and I have a personal goal of trying to keep one new page a day, which I have done in the past; it's best if you stay in the groove.
Weather is wonderful today, I just came back from going out a bit, walked in a nice trail with a friend - and the sun is shining, temp is about 25 Celsius.
OMG, Spring??
---
From SatanStack :
I usually don't send that, unless I have to, and I don't delete people for 2 weeks, but since we are in the age of COVID-19, after the letter arrives, this could be in as little as 2 days. I normally give it 5.

I need to copy that.
There was a reply after some hours, due to Time Zones - we are on opposite sides of the planet.
But it confirms my impression that this is the end, I think.
---
Famous Last Words
Banner image, a photo by Aron Visuals on Unsplash
Special Thank You to the folks behind this wonderful app – all the hard working people at Slowly Communications.

Letters we share, with pen pals all over the World, via the magic of the Slowly App. A modern day take in the traditional penpal experience.
Come and join us, if you are not yet using Slowly.
---
Follow Blog via your Fediverse/Mastodon account :

@friends-near-and-afar-letters-we-share

@wordsmith.social

This page created entirely in MarkDown language. Thank you for reading, feel free to comment about this post - reach me at my Koyu account.

… or post a comment in the Reddit thread for it here.

@yann2@koyu.space